Stainless Steel Angle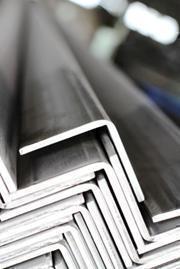 Stainless Steel Angle
With advanced techniques of angle bar forming and press bending, this stainless steel angle bar is manufactured with great capacities. It is a durable item, resistant from moisture and acidic conditions; hence, users wouldn't have to worry about if it's vulnerable in getting rotten easily. We supply stainless channels in 304, 304L, 316L.The maximum thickness is 12mm and the minimum width is 20mm. It is remarkable that we provide stainless steel angle available in unequal side.
Customers can choose the specific one that fits them most. Also, this item is widely adopted to situations like fabrication, architectural, food industry, petro-chemical industry, and construction industries, etc. Customers are our top priority and we always aimed to build a strong and beneficial long term relationship with them by offering support services and sharing all our stainless steel angle knowledge and market information.
Whether you're looking for large quantities of stock or are one of our domestic customers with a small quantity of orders, we can specially design the products to meet your particular requirements. Please do not hesitate to contact us to get more information about the high quality products.
Features:
Method: Angle Bar Forming, Press Bending
Application: Fabrication, Architectural, Food industry, Petro-chemical industry, Construction etc.
Thickness

Width

Max 12mm or roughly 0.47"

Min 20mm or roughly 0.79"

Remark:

** Unequal side is available
** Please contact us for inquiries regarding grade and size