Stainless Steel Sheet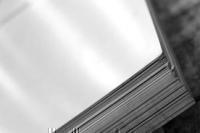 Stainless Steel Sheet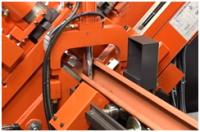 Stainless Steel Sheet Shearing Machine
At Po Chwen Metal, we use the most up-to-date CNC shearing machine to produce quality stainless steel sheet that meets your specification. Our current capacity allows us to process coils with thickness up to 19mm and length up to 7,000mm.
Po Chwen Metal offers stainless steel sheet in various sizes and specification. We also offer various coating and polishing service tailored to customers' needs. Please contact us for more information. 
Specifications:
As specified in the international standard (ASTM), Stainless Steel Sheet is usually with thickness less than 5.00mm.

Method: Shearing1 - Laser Cut, Plasma Cut and Waterjet Cut...
Grades: 304, 304L, 316/316L, 301, 302, 309, 310, 321, 330, 347, 409, 410, 430...
Finishes: 2B, BA, No.1, HL, No.4
Thickness: Maximum thickness up to 14mm (roughly 0.55")
Width: Maximum width up to 2,000mm (roughly 78.74")
Optional: Both sides polishing, PVC coating

The information provided above is for standard stock product. It does not encapsulate all available combination. Please feel free to contact us if non-standard product is required.
1Shearing is a process for cutting sheet metal to size out of a large coil.