Stainless Steel Supplier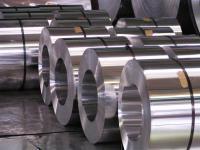 Stainless Steel Supplier
Based in Kaohsiung, Taiwan, Po Chwen is a professional stainless steel manufacturer. Our head office is situated at Linhai Industrial Park, and we also have two stock warehouses in Dafa Industrial Park and Linhai Industrial Park.
Our products are recommended by many customers around the world. From Taiwan, to Australia, America, Japan, Malaysia and Dubai. Many customers referred us to their friends because of our high-quality products at reasonable price.
Although all of our stainless steels offer strength, durability, workability, and excellent corrosion resistance, our experts are ready to help you choose the right stainless steel grade to ensure that the chosen material will do what it was designed to do.
Put our expertise to work for you. Contact Po Chwen Metal sales to learn more.