Stainless Steel Coil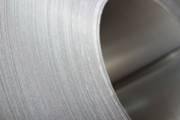 Stainless Steel Coil

Stainless Steel Coil
As a coil centre, Po Chwen Metal sourced stainless steel coil from large reputable mills all over the world. We provide a full range of stainless steel grades, finishes and specifications in either hot-rolled or cold-rolled condition to fit every applications.

Po Chwen Metal carries 201, 304, 304L, 316L, 409, and 430 stainless steel coils in all finishes. We stocks stainless steel coil with maximum thickness of 14mm, and maximum width of 2,000mm. Options of PVC coating and paper interleaf are also available. We have the capacity to service any quantity needs, large or small.

If Po Chwen Metal does not have your product in stock we will make every effort to locate the product for you, or refer you to a supplier who can help.

As a professional supplier, our experiences and expertise allow us to provide you with excellent product at a competitive price. We offer complete support service that allows you to make an informed choice at the time of purchase. For more information, please click the "Send Inquiry" button on the top right hand corner and write to us!!

Specifications:
Stock Grades:

304, 304L, 316L, 310s, 317L, 201, 202, 430, Duplex material

Specifications:

ASTM, AISI, SUS

Finishes:

2B, BA, No1, HL, No.4

Thickness:

Maximum thickness of 14mm (roughly 0.55")

Width:

Maximum width of 2,000mm (roughly 78.74")

Coating:

Paper Interleaf, PVC (Optional)

The information provided above is for standard stock product. It does not encapsulate all available combination.
Please feel free to contact us if non-standard product is required.